Published November 28th, 2019
8 Must-Have Free WordPress Plugins for Serious Bloggers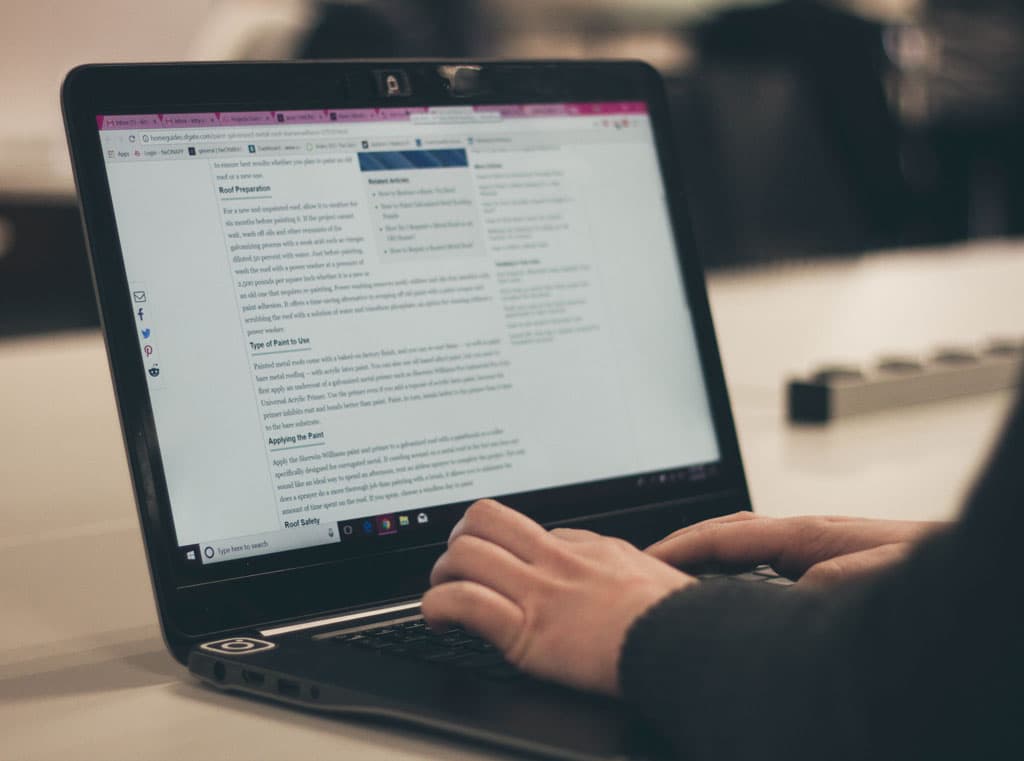 Blogging on WordPress is fun but knowing which WordPress plugins will improve the overall health of your blog can be challenging if you don't know what you are doing.
And in this article, I will be sharing with you some of the WordPress plugins I use on my personal blog.
I also use the same plugins on most WordPress blogs I develop for clients.
I'm my short career as a passive blogger, I have come to trust these WordPress plugins to deliver every single time.
When it comes to blogging on WordPress, the plugins on this list have you covered.
But first, let us look at why these WordPress plugins are fundamental to a successful blog and what areas we need to cover.
So what are the fundamental areas a blog must cover in other to be successful?
This can be very subjective but I will lay down some areas I consider very important while setting up blogs for clients.
In my experience as a web designer and developer, a successful blog must be;
SEO friendly
Fast loading
Secured
Ability to collect emails or leads
And easy to share content on social media
With that in mind, the WordPress plugins in this list will help you achieve everything listed above without spending a penny.
Irrespective of the content format you use while blogging (text, images and video), you will find these plugins useful in running your blog successfully.
So without further ado, let us jump right in.
Quick side note.
I've included all the WordPress plugins I use in my web development and blogging websites design and development.
It is not compulsory to install and activate all the plugins listed here.
You only need a couple to get up and running quickly.
That said, I will be including an asterisk (*) after the title of any plugin title listed to highlight required plugins for blogging on WordPress.
And finally, there are lots of plugins on WordPress that serves the same purpose as those listed here but these just happen to be my go-to must-have WordPress plugin solution for bloggers.
---
WordPress plugins for serious bloggers
1. Yoast SEO *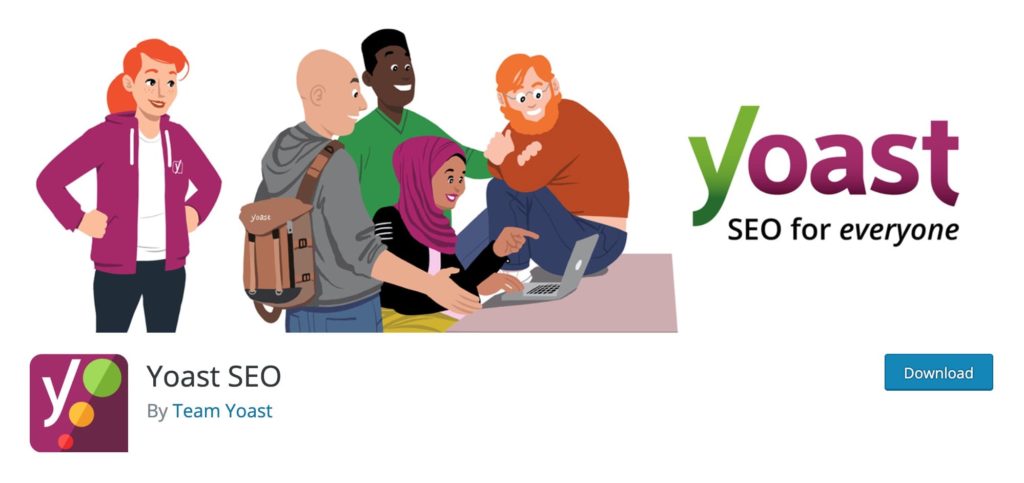 The Yoast SEO WordPress plugin is by far the best SEO plugin solution for WordPress.
It has over 5million active installations since its release in 2008 and still going strong.
If you are serious about SEO and having your website rank higher in organic search results, then Yoast SEO is your answer.
It's free to use without any financial commitment. The free version provides all the tools necessary to boost your SEO rankings.
Here is a list of some of its features right out of the box;
Customise the title and description of your entire website including individual pages, posts and custom content types.
Adds social meta tags to control how snippets shared across social media platforms such as Facebook and Twitter should display.
Analyses your content as you type to ensure your content is readable.
Performs an SEO audit on your content to ensure you are sticking with your focus keyword.
Generates a sitemap of your entire website.
Generates a robots.txt file to control how search engines crawl your blog.
Trust me, this is just a tip of the iceberg on what to expect when you use the Yoast SEO plugin on your blog.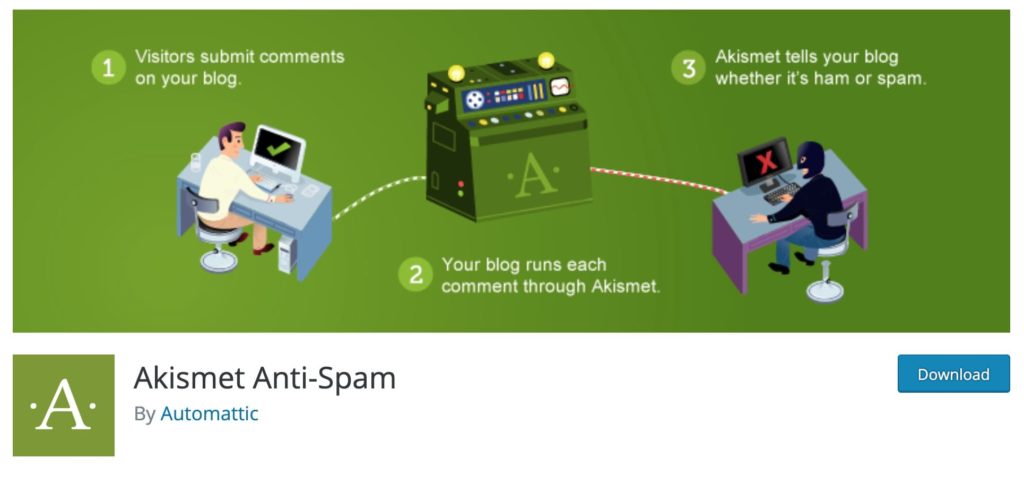 Who gets tired with lots of spammy comment on their blogs? I know I do.
Akismet is a plugin developed by Automattic, the creators of WordPress CMS to help curtail this menace of comment spammers.
It does this by checking comment submission on your blog against their global database of malicious content and filter out suspicious content.
In other to use the Akismet plugin to prevent spam comments on your WordPress blog, you will be required to sign up for an API key on Akismet official website.
Once done, setting up the plugin via the WordPress dashboard is pretty straight forward.
If you're using third-party comment solutions on your blog like Disqus, you'll not have to install Akismet to check spam comments.
This is automatically done for you via the Disqus spam detection filters.
Akismet comes preinstalled in every WordPress installation but if for some reason you can't find it in your WordPress installation, you can download it here.
3. AddThis *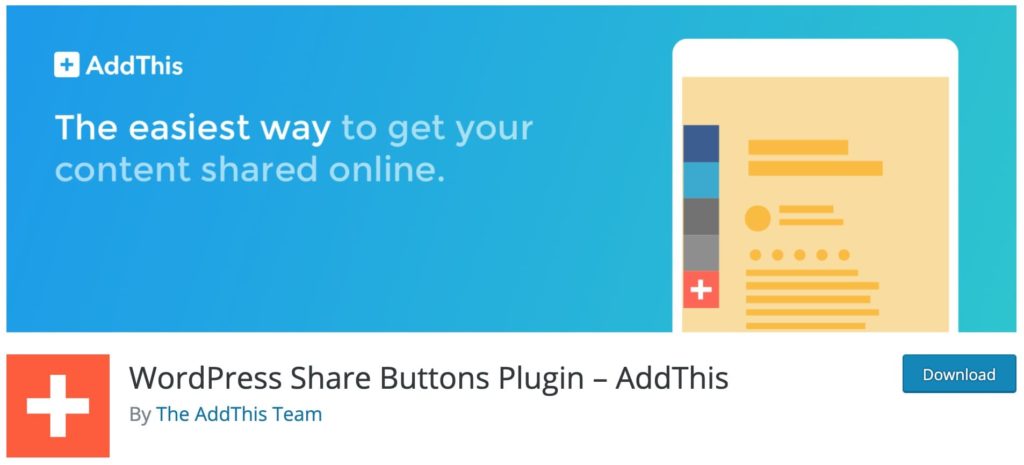 What is the point of writing a fantastic article if people can't share it across social media?
AddThis allows your readers to share your content across all the major social media platforms with a simple click.
It is extremely easy to configure and mobile responsive.
You also have the ability to fine-tune the widget placement and on what post or pages you want the share button placed.
AddThis also features their own analytical dashboard making it easy to see when your content was shared and on what platform.
Also, you can install and configure the plugin without signing but you'd miss out on important data that can help you optimise your website further.
AddThis is just my prefered solution for social media content sharing.
It is by no means the only plugin out there, in fact, there are others like Easy Social Share, Social Snap and a host of others.
Feel free to try out some of the additional plugins to get a sense of how they work.
Download AddThis WordPress Plugin
4. AMP for WordPress*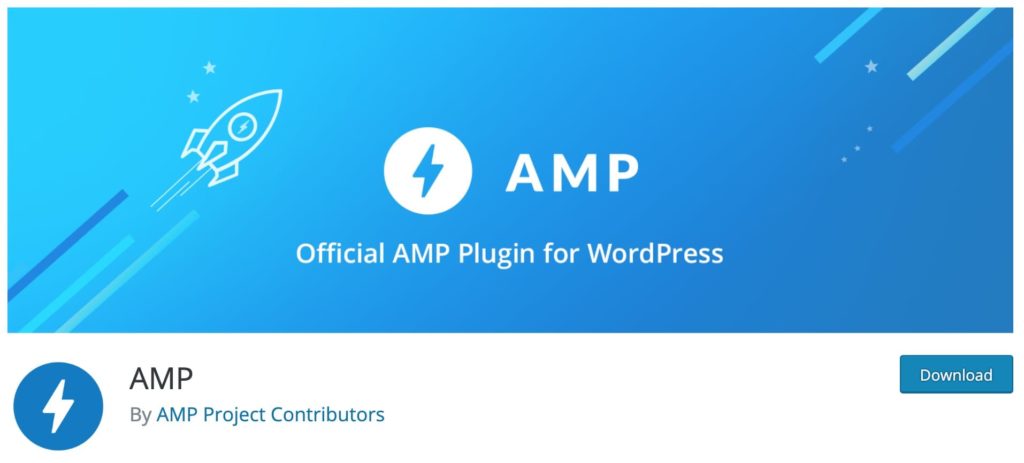 The AMP plugin allows you to serve your blog content faster for better user experience.
AMP means Accelerated Mobile Pages which is just a fancy term for faster loading website content.
It was developed by Google to help speed up websites by displaying important information first while lazy-loading the rest of the content.
If you don't know what any of that means, don't stress it.
What you need to understand is Google loves fast loading websites, as such, implementing AMP on your blog can improve your chances for better search ranking.
If you want to know how fast your blog loads, you can audit your website speed using some of the tools I listed in my previous article.
You don't need to understand all the technicalities that come with AMP because it is all taken care of with this WordPress plugin.
Lucky you 🙂
5. Wordfence WordPress Plugin*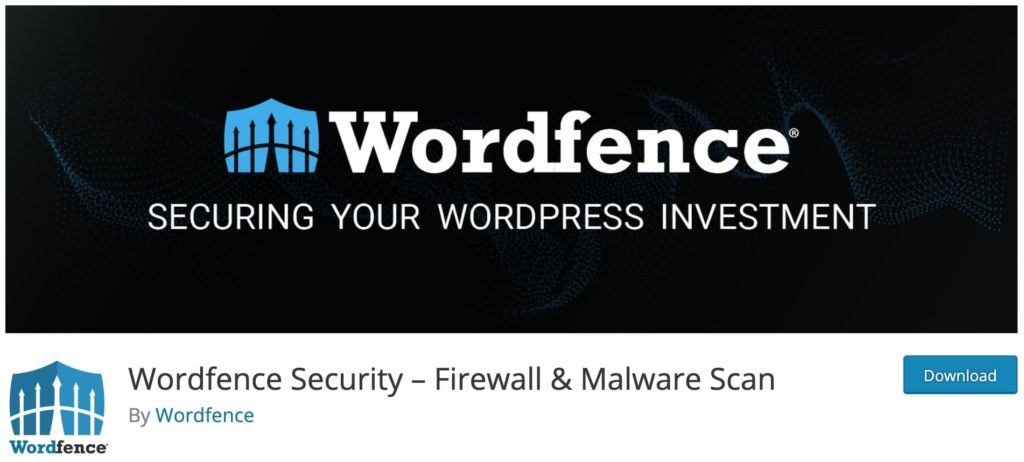 Now, this is a must-have plugin for any website running on WordPress.
Whether it is a blog, single-page website or a robust web application, as long as it runs on WordPress, you MUST install this plugin.
And here is why.
As at the time of writing this article, WordPress represents about 57% of all live website globally.
This makes it a huge target for hackers and malicious bot.
With Wordfence properly installed and configured, you can rest assured your WordPress website is safe.
Wordfence protects your WordPress blog from malicious plugins, malware, brute force attacks, just to name a few.
You wouldn't want your WordPress website taken over by hackers would you?
The free version of Wordfence is more than able to prevent common malicious attacks and bots.
But if you require all-round protection with more options, you can opt for the paid account.
Overall, Wordfence is the best firewall and security plugin for WordPress.
6. W3 Total Cache Plugin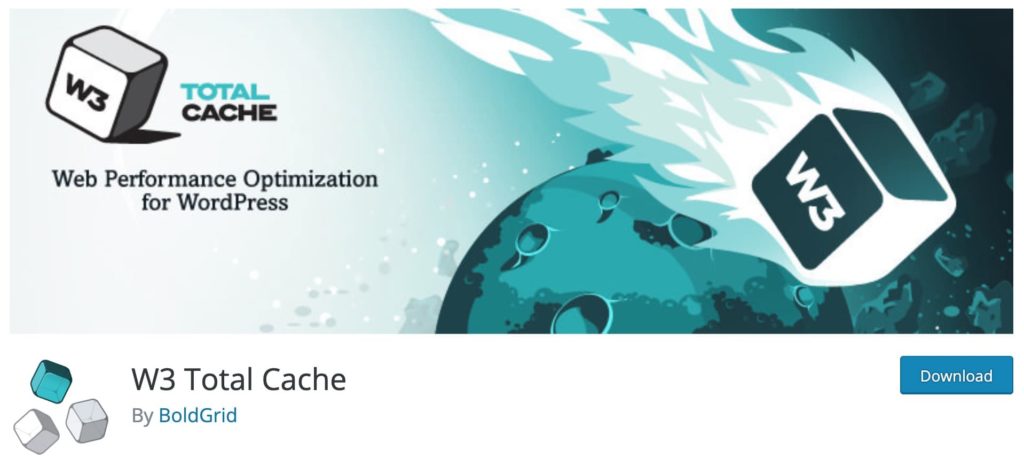 Did you know that Amazon (yes, the giant online retail company) found out that every 100ms of latency cost them 1% in sales?
I must say that 1% looks small at first but considering a company with an annual sales figure at a staggering $232.83 billion as of 2018, that is a loss of $232.83 million in losses.
All because of a 100ms latency.
There is no doubt that Google favours faster loading websites because it positively impacts the user experience.
With that said, W3 Total Cache is a great plugin for improving your blog performance by reducing load times.
This is done by a technique called caching.
Caching is beyond the scope of this article but you can read more about it here if you want to understand how it works.
W3 Total Cache works by caching assets such as CSS, JavaScript and Image files on the browser.
It also minifies your CSS, HTML and JavaScript files reducing the overall size of your blog making it load faster.
If you are running on a shared host with limited server resources, W3 Total Cache can reduce the overall impact on your server by almost 80% during peak periods.
It is slightly daunting to configure at first once installed because you need a little bit of technical knowledge.
But Google is your friend 😉 so don't be scared to search for guidance.
Once you get past the configuration bit, it becomes easy to understand what goes on under the hood.
Download W3 Total Cache WordPress Plugin
7. Sumo WordPress Plugin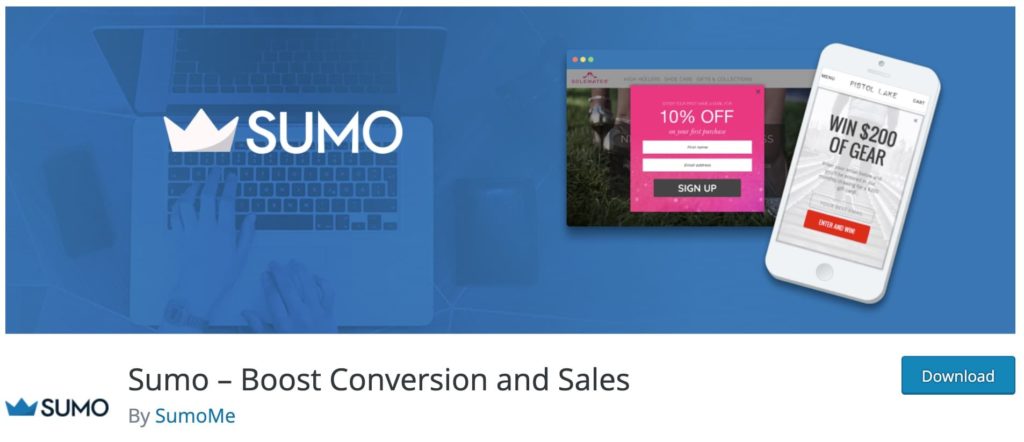 The WordPress Sumo plugin provides a free, easy to configure email opt-in form for website owners.
It makes it easy to capture emails from your readers and offers a free account of up to 10k emails a month.
This is a great way to grow your email subscription list without spending a dollar.
The opt-in forms are easy to configure and fully customizable.
You can also perform A/B testing to see which form performs better.
If you're serious about blogging, you'd know that growing a dedicated subscription list is the backbone of any successful business online.
Sumo can help you achieve that success in record-breaking time.
Just like other WordPress plugins in this list, Sumo is not the only option that exists when growing your email list.
Other services include MailChimp and OptinMonster just to name a few.
You can check the official WordPress plugin repository for other options to try out.
But Sumo works very well for my needs that is why I've stuck with them all these years.
Download Sumo WordPress Plugin
8. Contact Form 7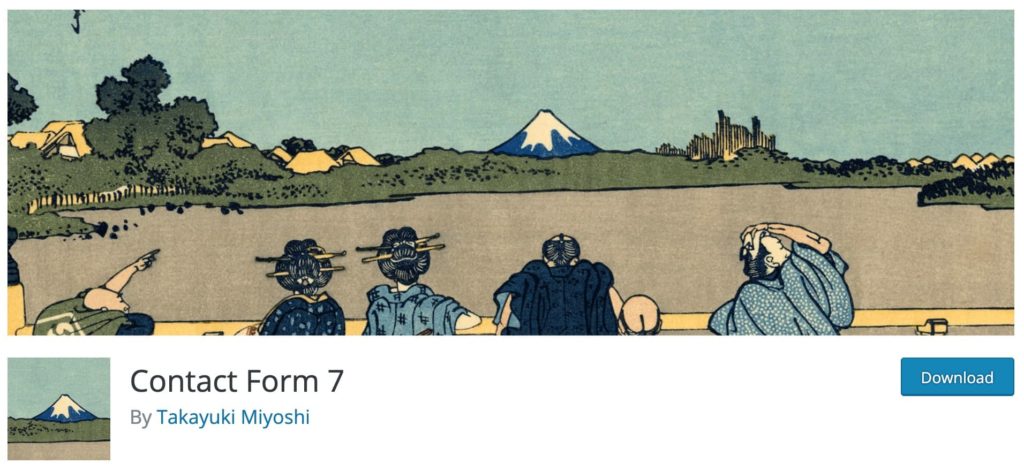 Every blog owner needs a way for readers to contact them. This is especially useful if you plan to monetize your blog or allow guess posting.
Contact Form 7 is the most downloaded contact form plugin as of the time of writing.
It provides an easy way for people to contact you directly from your blog.
Also, it is very easy to get started with and configure.
The forms are easily customizable with options to add additional fields specific to your needs.
You can add your forms to any page on your blog or toss it into a widget container.
Download Contact Form 7 WordPress Plugin
Let us wrap up
These are just my personal favourite free WordPress plugins for setting up a successful blog on WordPress.
But it doesn't end there. These just take care of the technical bit involved.
You'd still need to work on your niche, find unique content ideas and deliver valuable content that can propel your blog to greater heights.
However, by using a handful of plugins in this list, you will be able to set up a blog that is SEO friendly, fast loading and secured.
The rest is up to you.
If you know of any other plugin not mentioned here that has been helpful in your blogging career, please share it in the comment section below.
I'd love to hear from you.