Published September 24th, 2019
Google Search Console: 5 Secret Hacks for Better SEO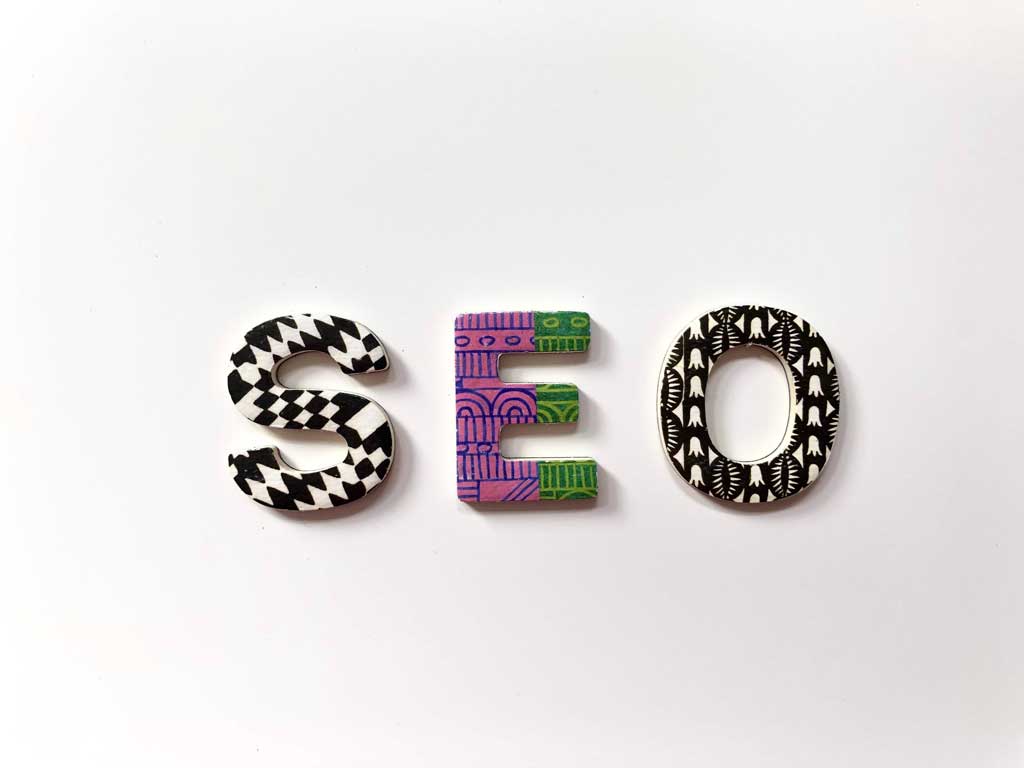 Google search console is the most powerful tool for any webmaster serious about SEO.
It is undoubtedly the single most important tool you will need to achieve better SEO results and rankings.
Google search console is a collection of useful tools you can use to monitor your website performance in Google search index.
You can monitor search queries, check mobile usability and get a proper insight into your website pages that are crawled and indexed by Google.
I'm quite positive you're reading this article because you want to increase your search traffic or simply to understand what Google search console is all about.
Whatever your reasons are, this article will guide you and help you make the most of Google search console in your SEO objectives.
To help you better understand why you need Google search console and how it can improve your search ranking, here are some of the insights available to you;
Gain proper search insights from the leading search provider in the world.
Identify which of the crawlers Google is using to index your website.
Inspect individual URL's to identify issues that may prevent Google from indexing your website properly.
And finally, get an overview of the pages currently in Google search index.
We've bearly scratched the surface and I hope you are excited.
If you are already familiar with Google search console, you can skip the next few paragraphs.
But if you'd like a refresher, then continue reading.
Few questions and answers about Google search console.
There are quite a number of questions I get asked often about Google search console so in this section, I will try to answer a few of them briefly before we proceed to the Secret hacks.
Q1: What is Google Search console?
Google search console is a collection of tools developed by Google to help website owners gain insights into their performance in Google search. 
These tools are perfect for identifying and fixing SEO related issues on your website.
Trust me on this, finding and fixing SEO related errors is the single, most important way to improve your website performance in Google search results.
You can easily discover pages on your website that Google is finding difficult to index or crawl.
And since Google search uses a mobile-first index approach, Search console identifies pages on your website that are not optimised for mobile and makes recommendations on how to fix them.
Now that should get you excited.
Just so you don't get confused, Google search console was formerly known as Google webmaster central the Google webmaster tools up until 2015.
Google search console is a must-have for anyone interested in increasing their organic search traffic.
And also, improving their web page search ranking Google.
Q2: Is Google analytics the same as Google search console?
In my own opinion, the simple answer is no. 
Google analytics track visits to your website and gives you insights such as;
Unique visitors
Traffic sources
Duration
Pageviews
Bounce rates
Device type
User demographics and interests
And a lot more insight into your website traffic.
This generally helps you better understand how people find your website and how they interact with your content.
It is exceptionally useful four on-page optimization to help you identify areas where you can optimise your website and increase user engagement.
On the other hand, Google search console helps you track website visits from Google search index specifically.
This can help you gain better insights on how your website performs on Google.
With Google search console, you gain valuable insights such as;
What search queries Google is ranking your website for.
Your top-performing pages on Google search.
Website pages crawled and indexed by Googlebot.
Mobile usability issues and what to do to fix them.
There are much more you can do and achieve with Google search console and that is what I will cover in this article.
Just so you know, Google Analytics and Google search console are both useful and extremely powerful tools.
having both in your arsenal as a website owner provides you with better insights into how your websites performance.
Now to the final question.
Q3. Does Google Search console help SEO?
Hell yeah, you bet.
First, What is SEO and why does it matter?
SEO simply means Search Engine Optimisation, in other words, certain optimisations you can perform on your website to make it easy for search engines to find you on the web.
Since Google is the biggest search engine in the world with about 4.5 billion searches every single day, won't it be nice to have a sneak peek to how your website performs in search results?
To be specific, Google search results.
Google search console helps SEO by identifying issues with your website that can negatively impact on your search result ranking.
Issues such as;
Mobile usability issues.
Pages that are crawled but not indexed by Google.
URL's that are indexed but not found on Google.
These and many more are issues that can then be identified, fixed and monitored for better search ranking.
Also, note that SEO is a broad subject and proper research should be carried out especially in content generation to improve your chances of ranking higher in your niche.
Being able to submit your website sitemap index directly on Google search console makes it easy for Google to find you and crawl all links within your website.
With all that out of the way, let's talk about how to set up Google search console for your website.
How to set up Google search console
Setting up Google search console for your website is extremely easy. All you need to do is sign up for an account and verify your domain name.
Before signing up for an account on Google search console ensure that you have access to your domain or your host cos you will need to verify ownership of the domain you want to monitor.
Domain verification requires you to add a new record to your DNS.
Don't let this frighten you, it is not something technical that requires a space suit and helmet.
It's very easy to add new DNS records to your domain simply by following simple instructions provided by your domain registrar.
Here are resources on how to update your DNS records on GoDaddy and Namecheap.
All other domain name providers work in a similar way.
A little search on Google will point you to resources that can guide you on how to make changes to your DNS record.
Now depending on your domain registrar, your domain verification might take from a few minutes to as much as 48 hours so be patient.

Once your domain is verified, you can move on to the first step of five secrets to better SEO using Google search console.
The 5 Secret Hacks for Better SEO.
To improve your chances of ranking your website higher in Google search results, these are the 5 hacks that have helped me so far.
I encourage you to read them carefully to get a better understanding of how each hack works.
1. Generate and submit your sitemap to Google Search console.
Google search console allows you to upload an XML sitemap of your website to Google directly.
This makes it easy for Google to identify and crawl all the links within the pages of your website.
An XML sitemap is basically just an XML file that lists all the links within your website.
There are various ways to generate an XML sitemap for your website but in this article, I will only focus on websites built on WordPress.
If your website isn't built on WordPress, you can a variety of free online sitemap generation tools to quickly generate a sitemap for your website.
How to generate a sitemap for a WordPress website.
There are several free WordPress plugins that can help you generate an XML sitemap for your website which you can submit to Google and other search engines link Bing.
The most popular of them being the Yoast SEO plugin for WordPress developed by Team Yoast.
This plugin is free to use and can be installed and activated within seconds.
You can choose to upgrade to the premium account but the free account is just as good and really all you need.
How to install Yoast SEO Plugin on WordPress
Login to your WordPress admin dashboard. Make sure you have administrative privileges for you to be able to access the Plugins section of the admin dashboard.
Click on Plugins then Add new.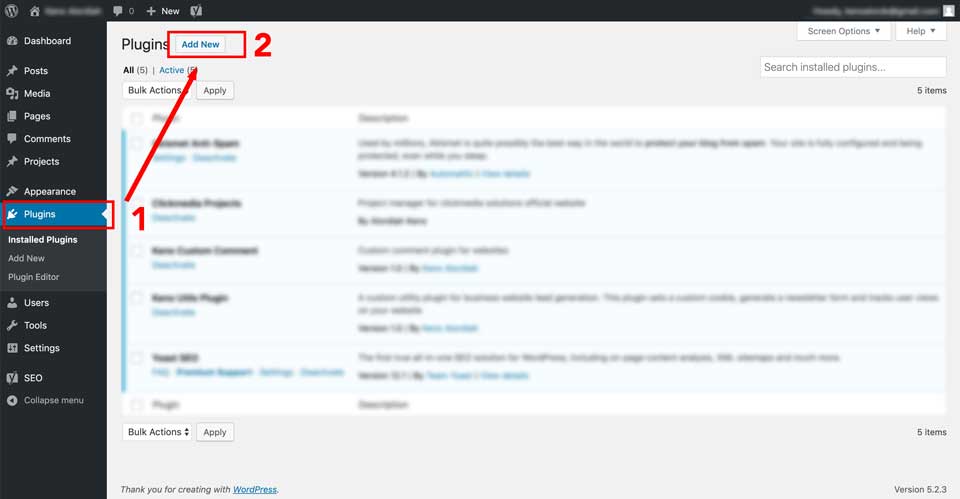 Now search for Yoast SEO install it then click activate to activate the plugin.
Right out of the box, the Yoast SEO plugin will perform some wizardry and generate an XML sitemap for your website.
This site map is located at your www.your-domain-name.com/sitemap_index.xml or www.your-domain-name.com/sitemap.xml
Visit the link but replace your-domain-name.com with your actual domain name and play with your new sitemap. How convenient.
Once you verify that your sitemap has now been generated, it's time to head over to Google search console and submit it.
How to submit your Sitemap on Google search console.
Please make sure your domain name has been verified by Google search console else you won't be able to submit your sitemap.
Log into your Google search console account and click on Sitemaps.
Next, enter the fully qualified URL link to your sitemap including the domain name like so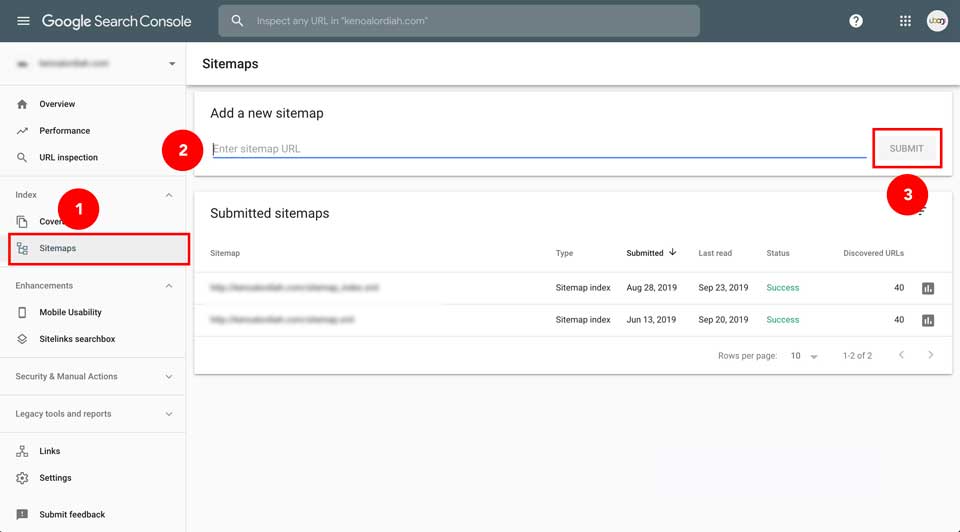 Please note that it may take days or weeks before you start getting some valuable results from Google depending on whether your website is new or not.
Whatever the case may be, I encourage you to sit back, relax and let Google do what it does best, and that is, crawling the world wide web including your website.
Why is submitting your sitemap on Google search console important for SEO?
In other to understand why submitting your sitemap on Google search is important, you have to understand how Google crawls the web in the first place.
Google crawls the web by following new links found on web pages it has previously crawled and indexed.
Since there is no central registry of all the websites available, Google must constantly crawl the web looking for new or updated web pages to add to its Index.
Most new websites will most likely not have another website linking to it (what is known as backlinks) and this poses a serious SEO challenge.
To get around this problem and have your website indexed quickly by Google, it is important that you generate a sitemap and submit it on Google search console.
That way, Google knows you exist and then crawl/index your web pages accordingly.
This is an important step for improving your website search ranking.
2. Understanding Mobile Usability in Google search console.
The mobile usability section on Google search console provides valuable insights into how Googlebot smartphone crawler crawls your website pages.
This is very important for one main reason that should scare you.
Starting June 1st 2019 Google announced that it will now use a mobile-first indexing approach to crawl and index web pages.
This simply means that if your website is NOT mobile-friendly, you will be losing organic search traffic and ranking which will ultimately hurt SEO.
You honestly can't fault Google on this since more and more people access the internet from their smartphones at a whooping rate of 52.2% of the total internet access as of 2018.
If you want to cash in on the action you need to ensure that your website is well optimised to be served correctly on smartphones.
This is what the mobile usability tool in Google search console can help you identify and solve.
Identifying mobile usability issues
Identifying and fixing mobile usability errors displayed in Google search console can greatly improve SEO.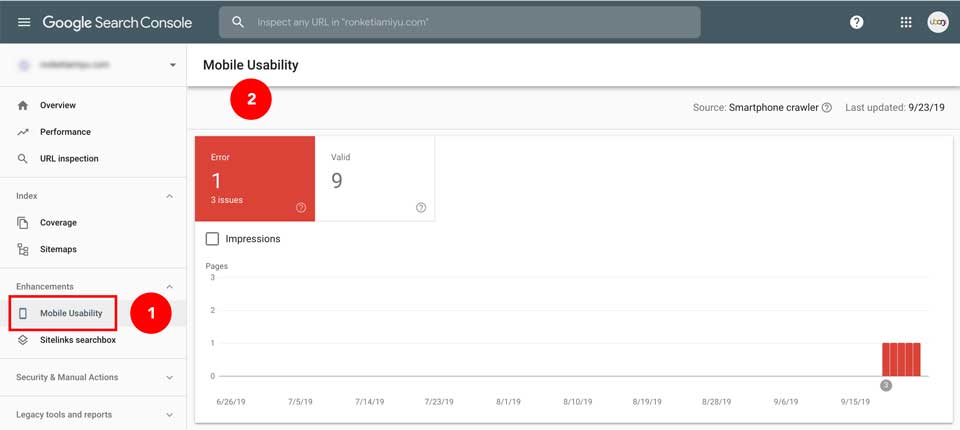 As you can see from the image above, Google search console has identified one mobile usability error that needs to be fixed urgently.
Common errors include;
Clickable elements too close together
Text too small to read
Viewport not set
Image larger than screen
Fixing mobile usability errors on your website is a win-win for you and Google.
This helps you improve the user experience of your visitors while Google is happy to crawl your website without complaint.
Did you notice the Source part in the previous image? Take a look at the image below.

The source part precisely identifies the Googlebot used to crawl and index your website.
Remember that a few paragraphs above, I hinted how 52.2% of internet access is through smartphones and how you shouldn't miss out.
You need to constantly monitor your Google search console for mobile usability errors to prevent Google from switching you to a Desktop crawler.
3. Monitoring Coverage report on Google search console.
The Coverage section of Google Search Console shows you pages that either has been crawled and indexed or excluded from the Google search index.
This is a very important metric and should also be a top priority on your list if you want better SEO.
Paying close attention to this report gives you an opportunity to identify pages that are negatively affecting your websites SEO.
Trust me on this, you wouldn't want to write a lengthy piece of content and Google is having difficulties indexing your content due to one error or the other.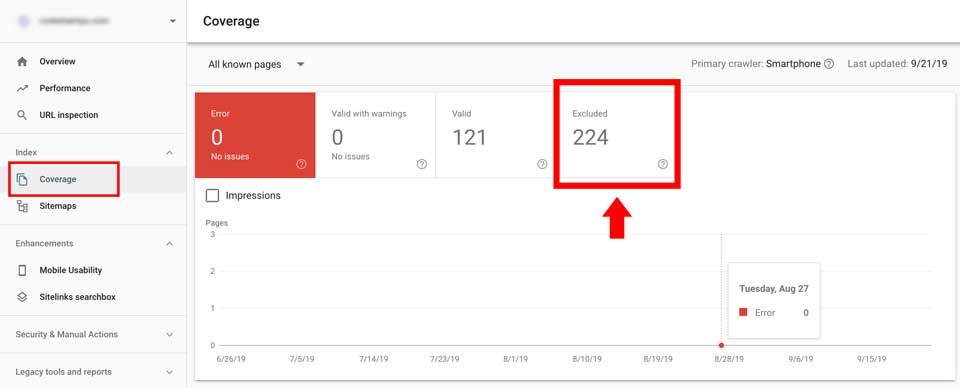 The first place I usually look at in the Coverage section is the Excluded tab. 
There are several reasons why some of your website pages might be excluded from the Google search index.
Let's look at a few of them together.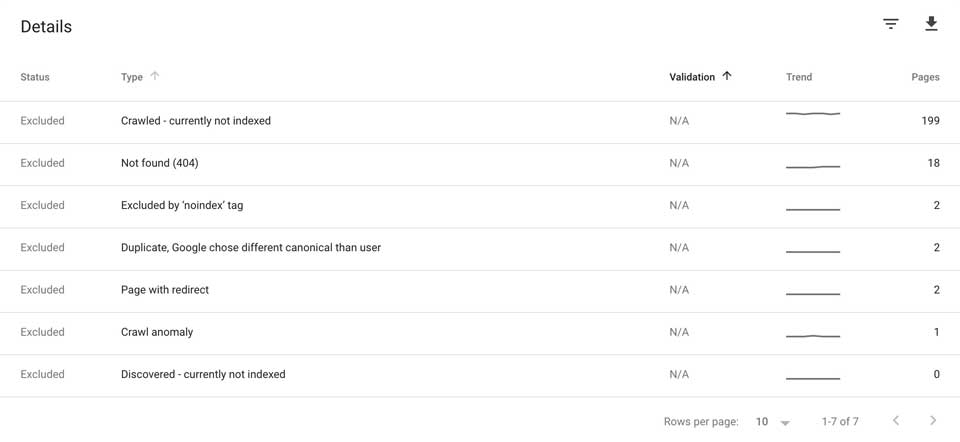 As you can see from the image above, some of the pages were crawled but not indexed, some web pages weren't found and therefore returned a 404 not found error while some had page redirects.
You can dig even deeper by clicking on each to reveal the individual pages affected.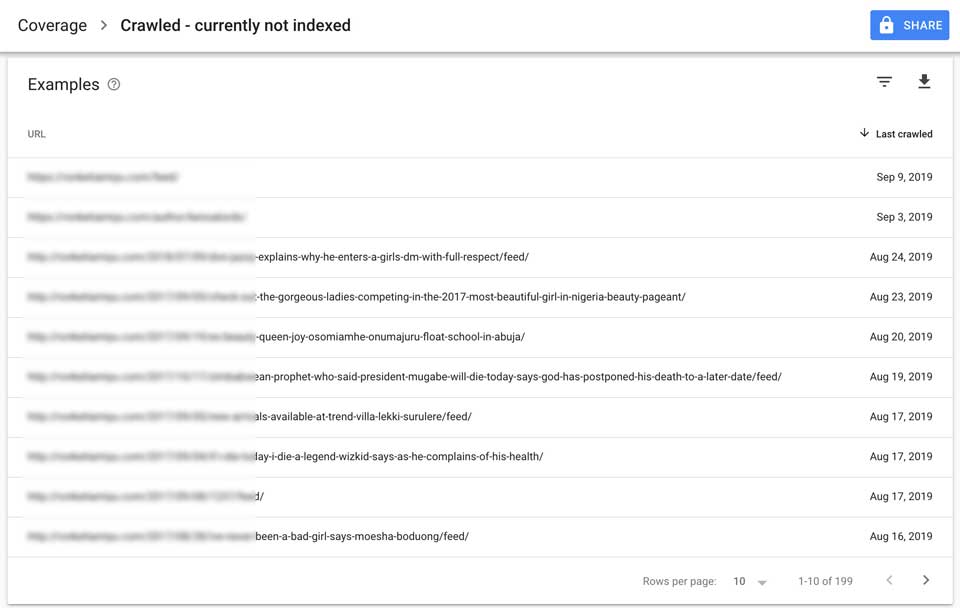 How to test and fix Excluded web pages in Google search console
To test and fix web pages that crawled but not indexed by Google, simply scan through the links and look for URL's you'd like to fix.
Click on the URL and click on inspect URL as shown below;

And here is the result below;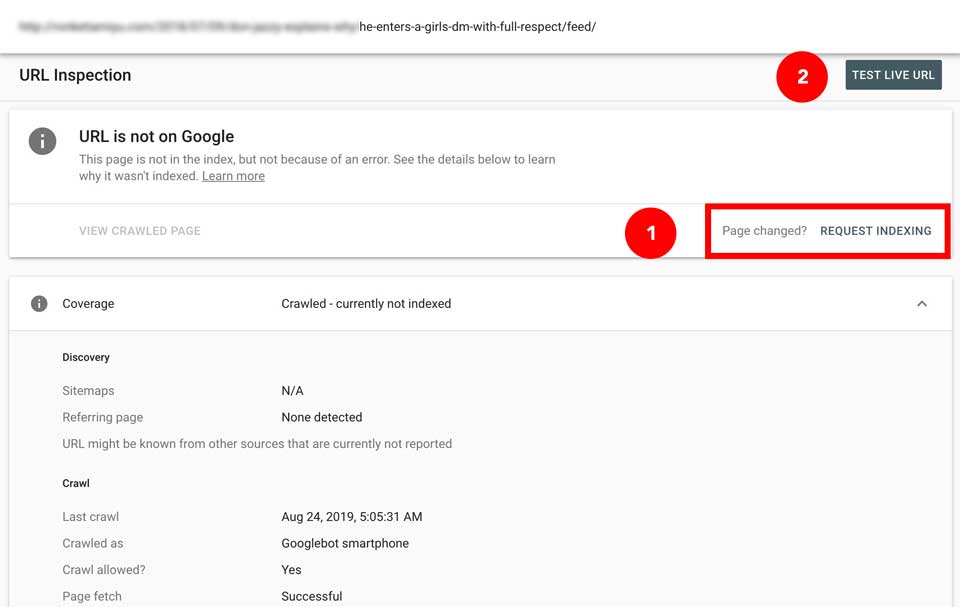 At this point, If you are sure that in fact, the web page do exist and should be indexed, click on Request Indexing indicated by 1.
If you are not so sure, you can click on Test Live URL indicated by button number 2 to see if Google can reach the web page successfully.
Understanding the coverage report and requesting indexing can be particularly useful for websites that have modified their URL's or content and want it re-indexed.

4. Inspecting your web page URL's
Google search console comes equipped with a search bar that helps you inspect any URL on your website and identify any errors that might hurt SEO.
Inspecting the URL's on your website gives you a handful of valuable information such as;
Checking if the URL is currently indexed on Google.
Determining which Googlebot crawled the URL (Desktop or Smartphone crawler). Always check to be sure that it was crawled by the Smartphone crawler.
URL availability.
The date and time the URL was crawled.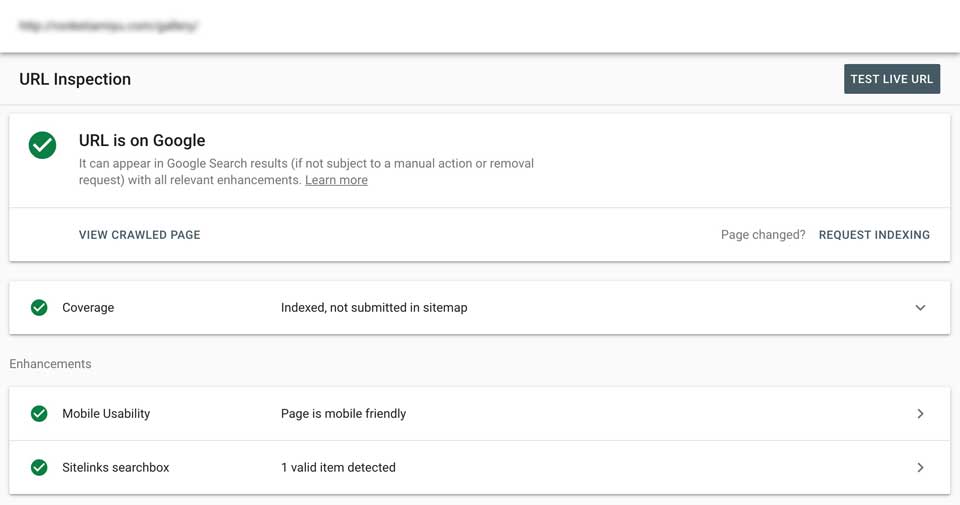 If the contents on the page have been updated recently and not yet crawled by Googlebot, now is a good time to hit the request indexing button so Google is aware of the changes.
URL inspection, as simple as it is provides valuable insight into the performance of specific web pages within your website which is very helpful for on-page SEO.
5. Using the Search Console Performance report to optimise your content for better SEO.
The performance report on the Google search console gives you an insight into the search queries your web pages are showing up for in Google search results.
This for me is by far one of the most important pages you should pay attention to.
You should use the search query keyword to further optimise your content to improve search result ranking.
Here is a screenshot of the performance page.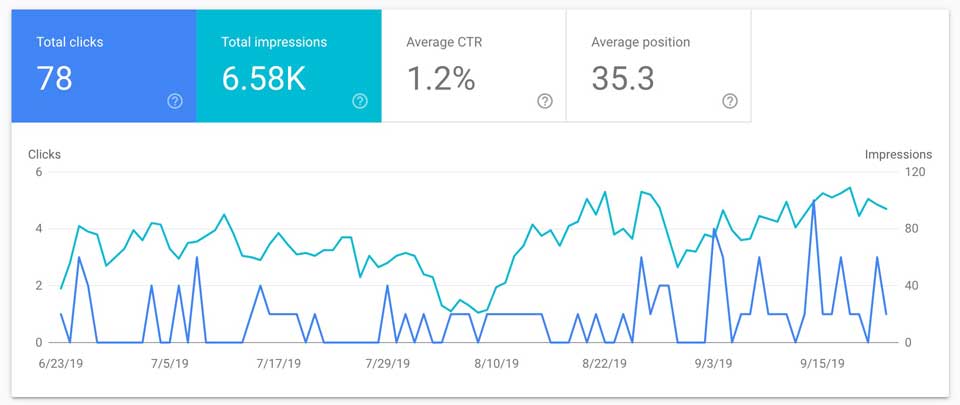 You can easily tell from the graph how well your website is performing or in this case, how badly your website is performing.
How to optimise your content for SEO.
Optimising your content for better search result placement is a lot easier if you have proper insights.
Luckily, you have Google search console to help you out.
Let's look at an example search query and how we might optimise the content.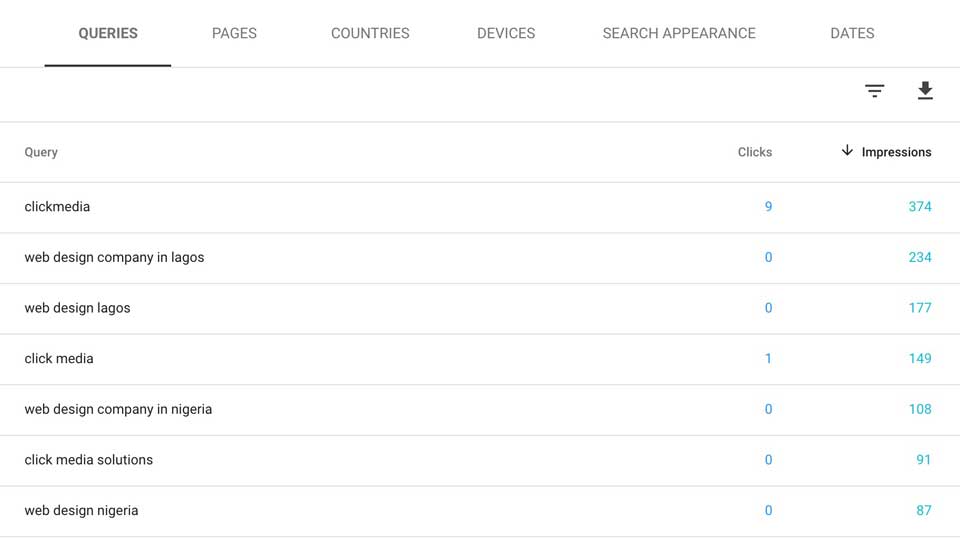 This is an actual result from a new website.
The first thing to note is that the website is showing up for search queries like web design company in Lagos, web design Lagos, web design company in Nigeria and web design Nigeria,
From the result, we can see that we are not getting any clicks from our target keyword and this calls for content optimisation.
I won't dive deep into the concept of content optimization in this article but it's worth noting.
There are lots of online resources especially on YouTube that can teach you how to do on-page SEO optimisation.
I highly recommend you to do a lot of digging around to better understand how to optimise your content for better SEO.
Conclusion
Whew!! We've covered a lot of ground I guess.
I hope you were able to learn a few things from this excessively long introductory article.
I highly encourage you to play around with search console and familiarize yourself with available tools.
Your success in SEO isn't far away.
Got questions or suggestions, leave them in the comment section below.