Last Updated September 27th, 2019
Website Checklist: 5 Steps To Prepare You For Your New Website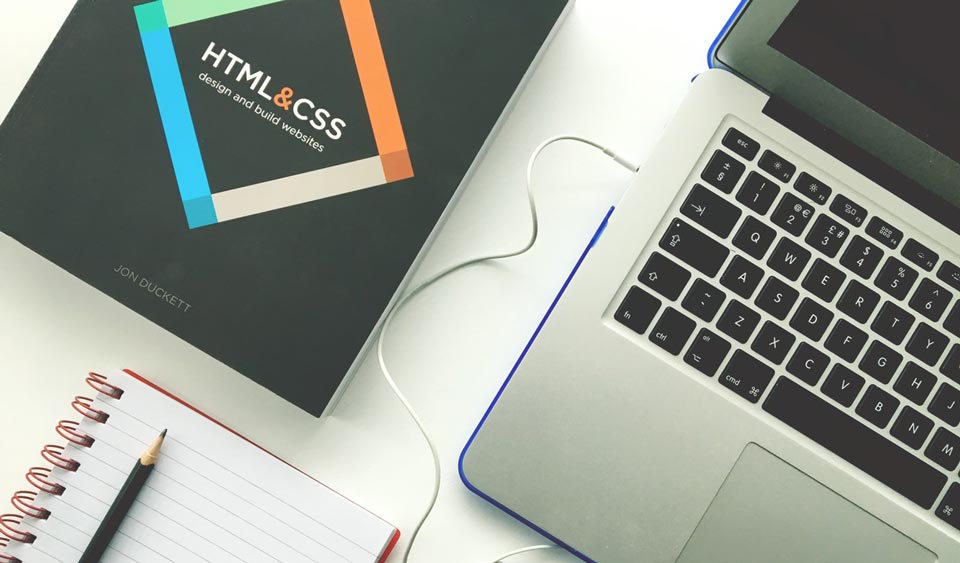 Getting prepared for your new website can seem daunting at first glance with the never-ending drama of what should make it in or what shouldn't.
You find yourself scheming through tons of material looking for the perfect content that best describe your services only to get even more frustrated.
As the weeks roll by, you finally decide to hand over your company profile that was designed in Powerpoint to your web designer with the following words "Just make it work will you, we need this website up and running ASAP".
This scenario plays out all too often in my line work and as harmless as it may sound, it makes the job of every website designer out there even more challenging.
In all honesty, creating content for a new website can be challenging and most business owners simply don't have the time to come up with beautifully crafted content to drive sales. Although there isn't a one-size-fits-all solution to this problem, there are basic steps you can take to ensure your website is an effective sales tool for your business.
Define your Website goals from the beginning
Like I pointed out earlier, there's no one-size-fits-all solution when it comes to crafting content for your website but by defining your goals clearly at the beginning can help website designers create solutions that will help you drive sales using your website.
Two Project Management firms can set different goals for their website while offering the same service, and to the same sector. One firm might be interested in generating email leads so they can constantly update customers on relevant information such as discounts, upcoming training etc. while the other might be interested in generating contact leads to drive new business opportunities.
A simple website design solution that can be implemented to help both firms achieve their individual goals will look like this;
PM Firm 1: The website will have a well-designed opt-in form to collect email addresses from visitors
PM Firm 2: The website will have an impressive call-to-action button requesting that the visitor contacts them.
In the end, their individual goals are to get new clients but their strategies are different and so is the website design implementation.
Hire a Copywriter
"Give to Ceaser what is Ceaser's" is a very famous quote from the Bible. You wouldn't give your shoe to a tailor to mend, would you? This is not to say that you're not in the best position to write about your business.
If you were asked to sell just one of your service to a prospective client with the hope of closing a sale instantly, you probably will churn out more than 2,000 words in 30 minutes. In the same light, if you were asked to pen it down, it might take you hours even weeks.
Copywriters are skilled with words, they know how to use words to evoke emotions that drive consumers to make swift buying decisions. Hiring one to work on your website content can save you a tonne in marketing bills by positioning your website as a sales tool rather than a Powerpoint presentation.
There are lots of Copywriters and a quick search can point you in the right direction. You can easily narrow down who to hire by reading through their online profiles to see who best sells themselves to you within the shortest time.
Hire a Photographer
Pictures are worth a thousand words, so the saying goes. Customers love pictures, they want to see that you know what you are talking about and trying to sell to them.
Imagine meeting a potential customer for the first time, how long do you mentally prepare for that meeting? You want to pick your best designer clothes, wear your best designer perfume, wear a nice wristwatch, drive a nice car, the list is endless. Can you see how much effort you put into just one meeting?
Beautiful pictures act in the same capacity by introducing your business visually to the customer without you being there. This will create an engaging experience and help them understand what to expect when they subscribe to your service. It is a worthy investment as the same pictures can be used to design both online and offline communication materials.
Request for Testimonials
If you haven't been requesting for testimonials from customers who walk into your office, now is the best time to start. Testimonials are a great way to build trust and credibility, especially with first time customers and what better way to showcase your amazing track record other than your website.
Often times, the testimonial page is the most visited page on most websites because it helps the customer quickly decide if your service is good for them or not.
Showcase your team with pride
This is one area that is pretty subjective, however, it's good practice when designing a website to have a dedicated page to showcase the people behind the service. This has a way of helping people create an instant connection with your business which can help with their buying decision.
Conclusion
These 5 steps have consistently worked for me when trying to get my clients prepared for their website project, I sincerely hope you find it useful when preparing content for your website.